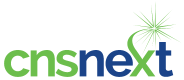 Welcome to CNS!
Magic Mail can now be experienced in a new way. Tuxedo, a new way to interface with Magic Mail, is now available, in addition to the current Webmail Lite interface. To choose between either Webmail Lite or Tuxedo, simply click on the drop-down menu and select which option you prefer. By checking the Remember my choice box your selection will become the default way that Magic Mail is displayed when you log in. By choosing the Settings option in the drop-down menu, you will be taken directly to your email account settings upon logging in.
Please login by entering your full email address and password.
* You MUST have cookies enabled to use this system.